Product Description
Poly Bed
HP Poly Bed
US String
Fusion Bed
Dave Ross Bed
13mm
WEB Bed
6x6 mm
WEB Bed
Replacement Pads
Weather Cover
6 x 12 Pit Trampolines
(9" Springs Complete)
$2,199
$2,399
$ 4,299
$ 3,999
$ 3,799
$ 4,499
$ 699
$199
6 x 12 Pit Trampolines
(10" Springs Complete)
$2,799
$3,049
$ 4,999
$ 4,699
$ 4,499
$ 5,199
$ 819
$209
72 Square Feet Jumping Surface

6 x 12 Bed Size

40" Deep Hole

Spring Count - 108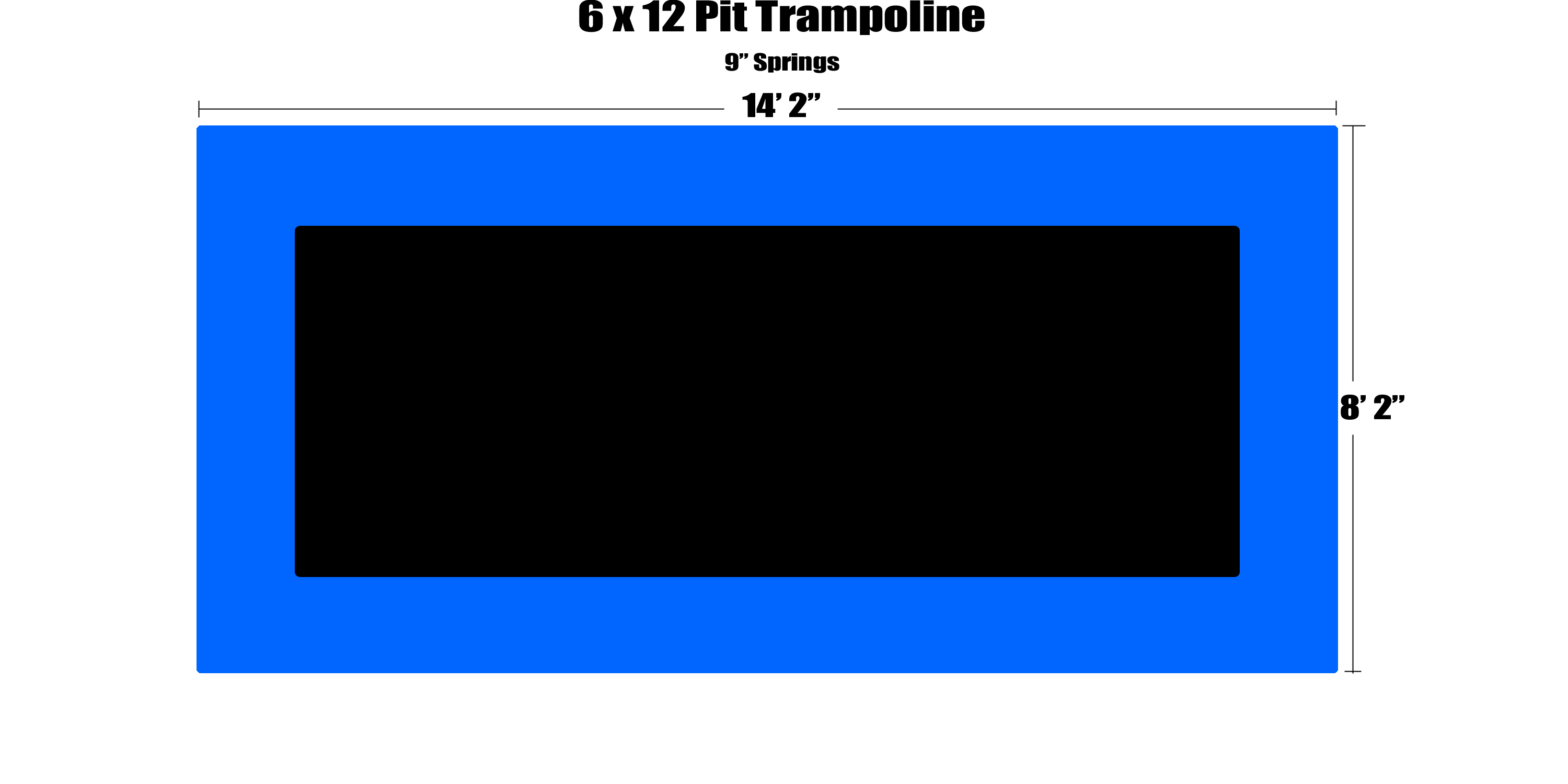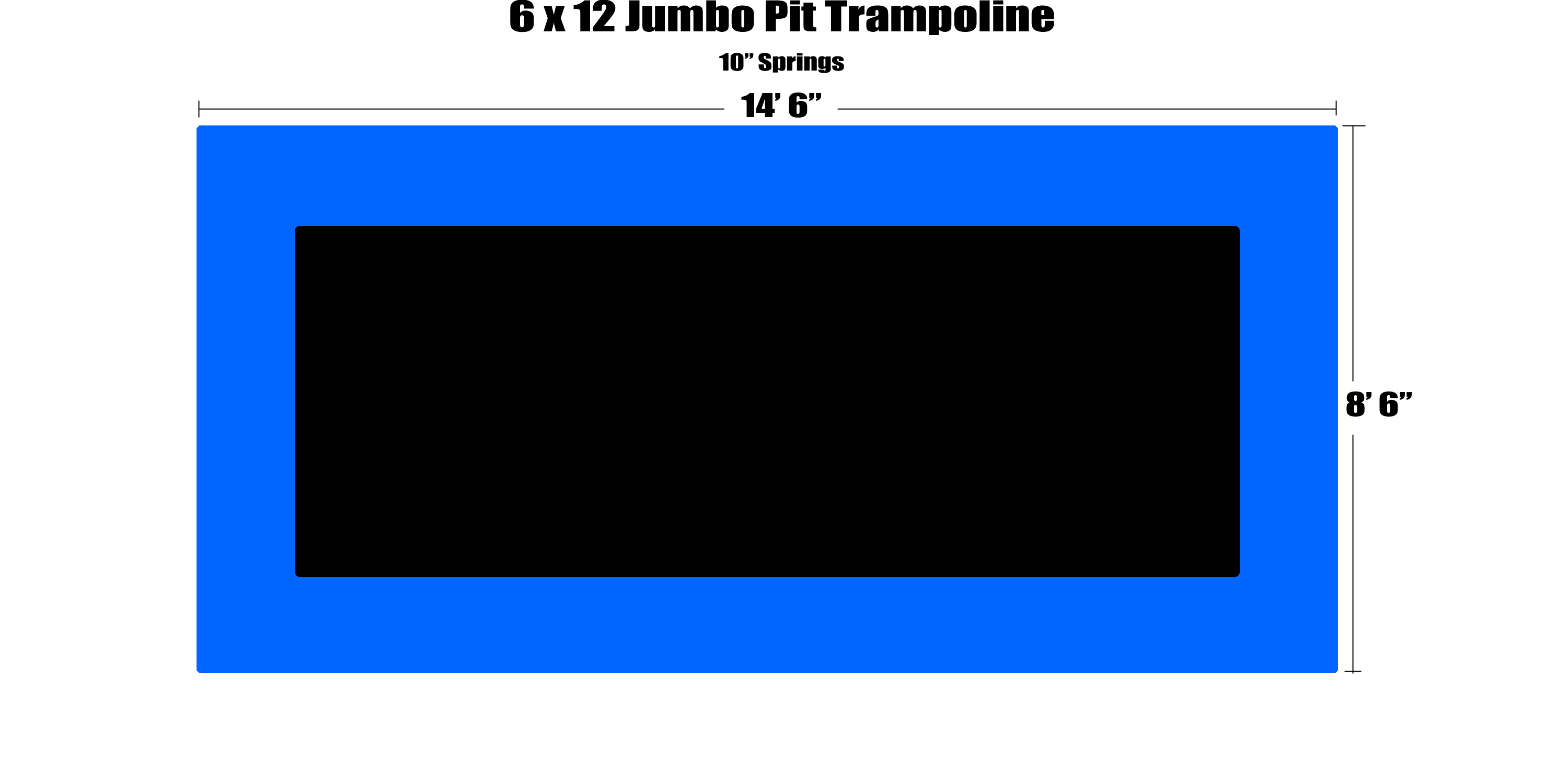 Poly Bed
HP Poly Bed
US String
Fusion Bed
Dave Ross Bed

13 mm
WEB Bed

6x6 mm
WEB Bed
4x6 mm
WEB Bed
4x4 mm
WEB Bed
Replacement Pads
Weather Cover
7 x 14 Pit Trampolines
(9" Springs Complete)
$2,399
$2,649
$ 4,999
$ 4,699
$ 4,399
$ 5,199
$ 5,499
$ 5,999
$ 829
$219
7 x 14 Pit Trampolines
(10" Springs Complete)
$2,999
$3,249
$ 5,599
$ 5,399
$ 4,999
$ 5,699
$ 5,999
$ 6,799
$ 929
$229
98 Square Feet Jumping Surface

7 x 14 Bed Size

40" Deep Hole

Spring Count - 108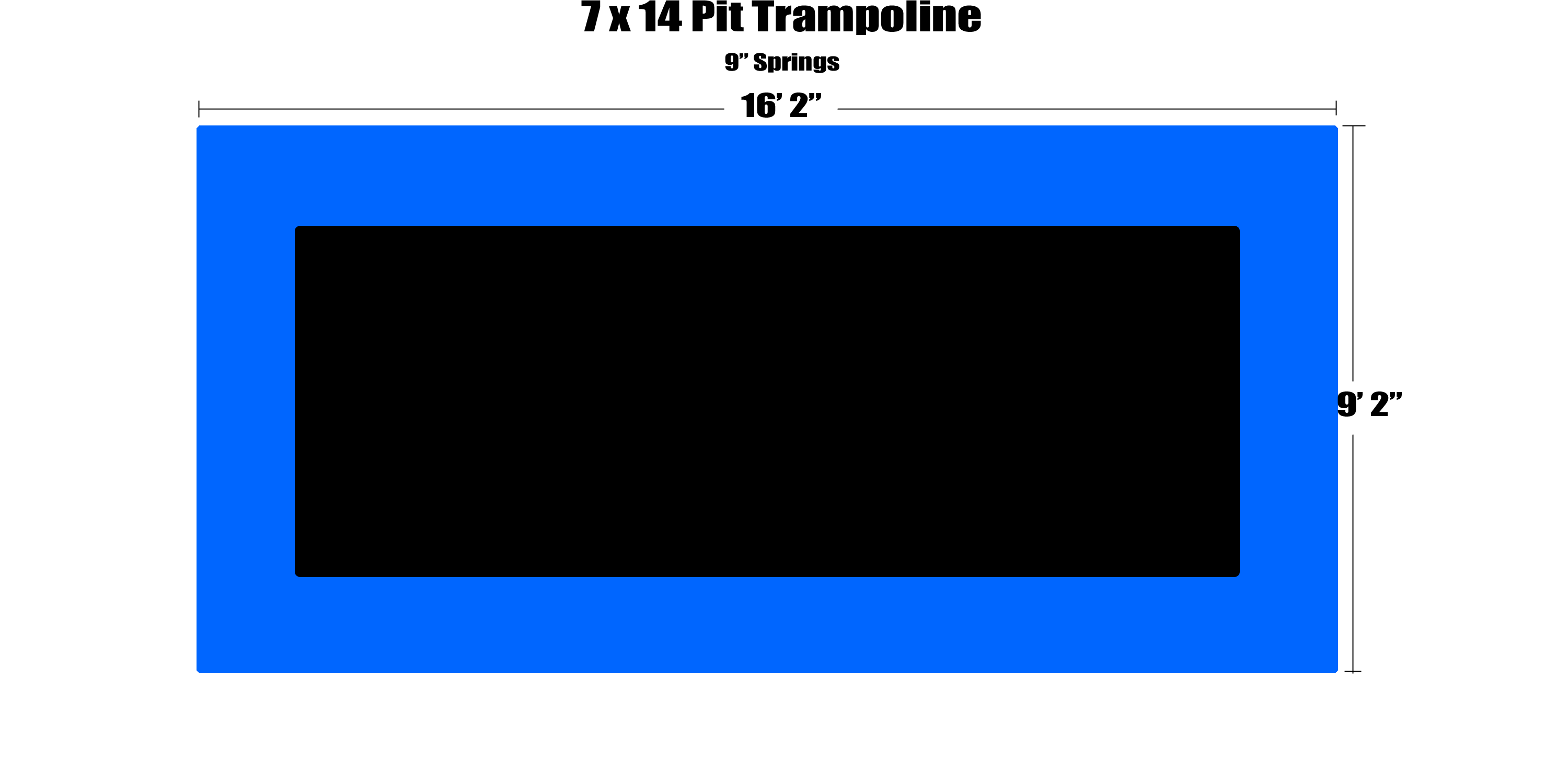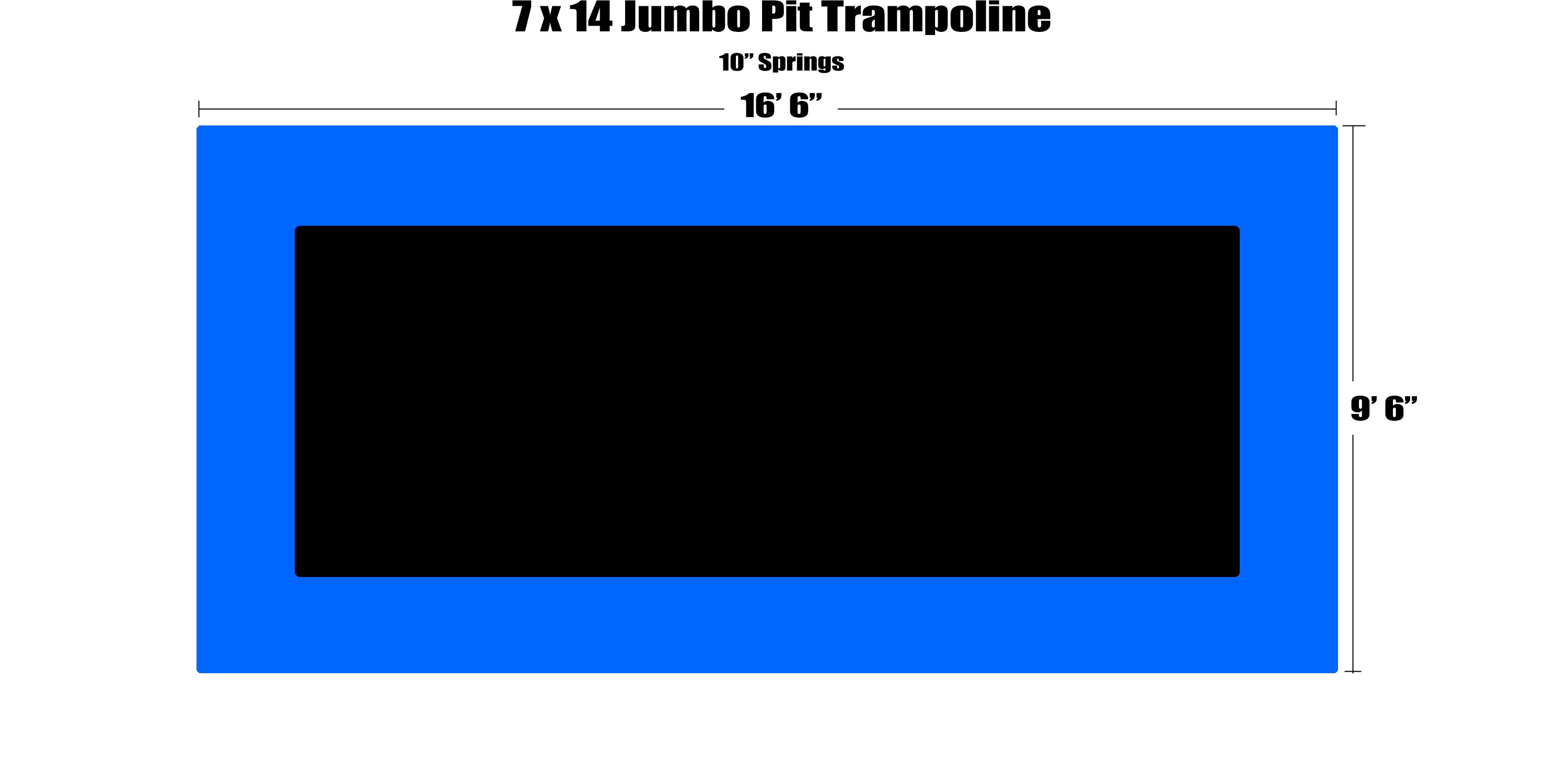 SAFETY PADS
All units come complete with full pads, which cover the frame, corners, and springs.

Pads are 1.25" thick cross-link polyethylene, closed cell foam that resists moisture absorption.

Impact absorbing pads cushion against shock and spring back into shape.

TrampMaster covers the pads with California prop. 65 compliant 18oz. vinyl.
FRAME
Angle iron construction.

1/4" round rod zig zag wire welded on for spring attachment.

Pre-Drilled holes staggered on top and side for pit attachment.
BED & SPRINGS
TrampMaster offers several different beds in two sizes (6' x 12' and 7' x 14'), the US String, Dave Ross, Super Mesh, Web, High Performance black poly, and a standard black poly beds.

The Pit Trampoline can come in 9" or 10" springs depending on your needs.
BOLT PACKAGES (optional)
Bolt packages with wedge and mushroom spikes available to attach frames to concrete walls.
Product Videos
Custom Field
Product Reviews