Baltic Birch 5'x5' panel spring floor deck
Our single-layer 12 mm Baltic birch spring platform uses (25 per 5x5 panel) 4" long x 2" diameter power springs with a snap-in-place plastic spring retainer and protective plastic floor cap. The floor floats exceptionally well and provides great rigidity via our aluminum H-plate connecting system and 4" wide Velcro connector overlay. The typical platform size is 40' x 40',but is available in 42' x 42' and custom sizes as well. This platform can be purchased in completely ready-to-go sections or as a kit.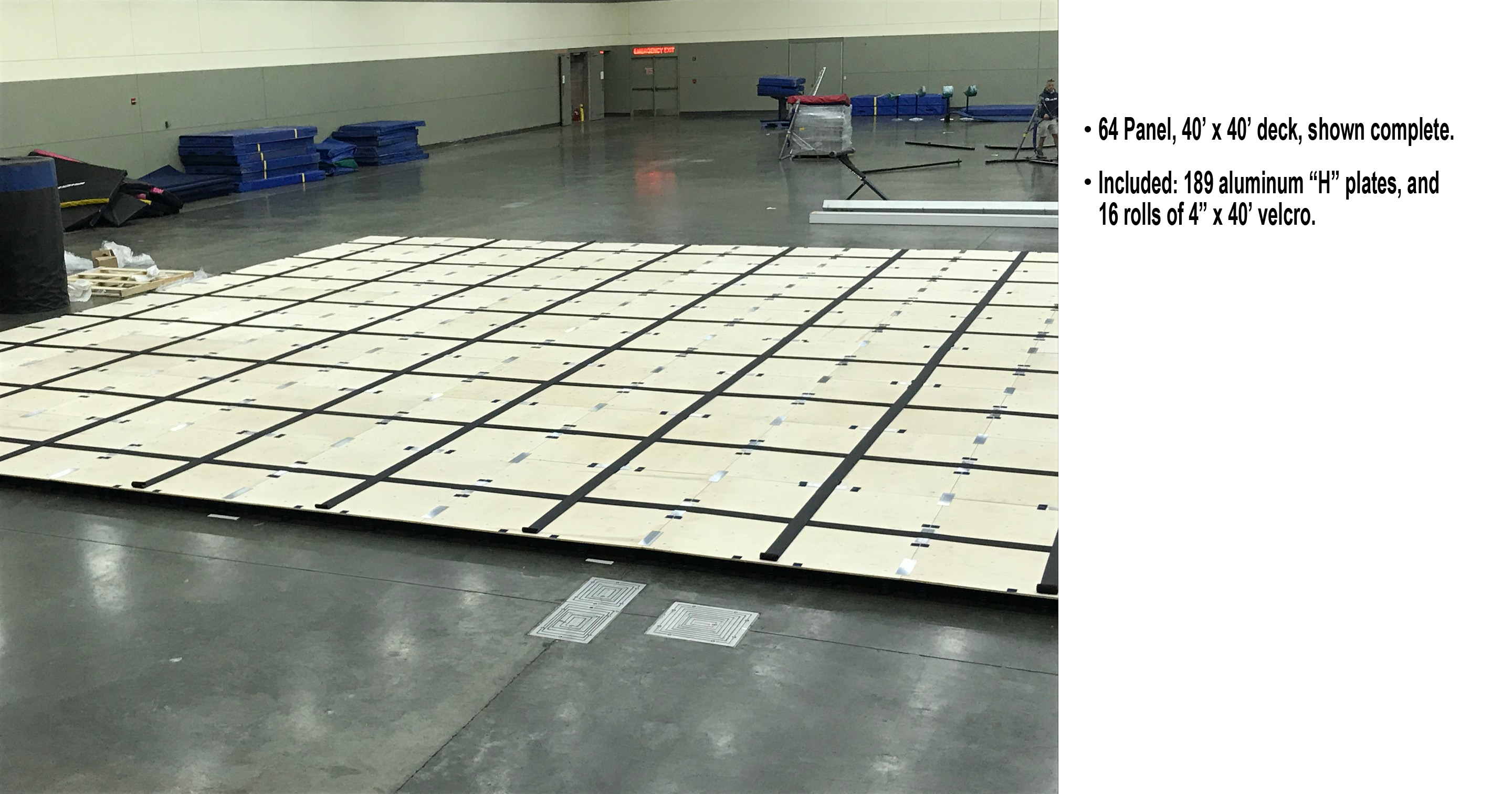 High Performance 2" EVA foam is the best foam to give your athletes the rebound they desire and the cushion they need to reduce injuries.

United Athletic's premium foam border
Our premium foam border consists of (20) 8' x 30" x 5" and (4) 30" x 30" x 5" - 18 oz. Prop 65, slopping foam, vinyl covered pads. Each pad is secured to the pad beside it by heavy duty Velcro securing the border tight against the wooden floor deck. Foam borders can be ordered in many custom colors and can be made to fit custom sized floors.

UAI Premium carpet
Deep blue 100% continuous nylon cut pile 32oz carpet with action backing. Our carpet has the best pile height for easy, positive movement, and excellent wear ability. All carpet systems include commercial binding on all sides of all parts of the carpet system. Our Velcro under-layment eliminates the need for tape and makes the carpet look like one single rug. White boarder tape included with all carpet systems.